Greece | Ελλάδα

EU member country since: 01.01.1981
---
---
Valeria Chrampani on herself, Anastasia, Evdokia, Adam, Katerina, Rebecca, Anxie & Aurora
Elizabeth Karatsoki on Emmanuela
---
Anastasia, Evdokia, Kostas, Adam, Katerina, Rebecca, Cristina, Anxie, Emmanuela, Valeria, Kostas, Matina & Aurora
---
Jasmine Alch on Valeria & Anxie
Irida Anca on Emmanuela
---
00GARMS, ARIES ARISE, BRUNO GRÉBERT, ENCORƎ, IAMELENI, IT'S A SHIRT, LAVIATE, MARIANNA LADREYT, MYDAUGHTERISBETTERTHANYOURS, NIKA, PRESSURE, SERAPIS MARITIME, STEFANIA VAIDANI, VIVIENNE WESTWOOD
---
Pavlos Addimando, Marilena Meli, Simon Vidal, & the Gianna hair salon in Athens.
---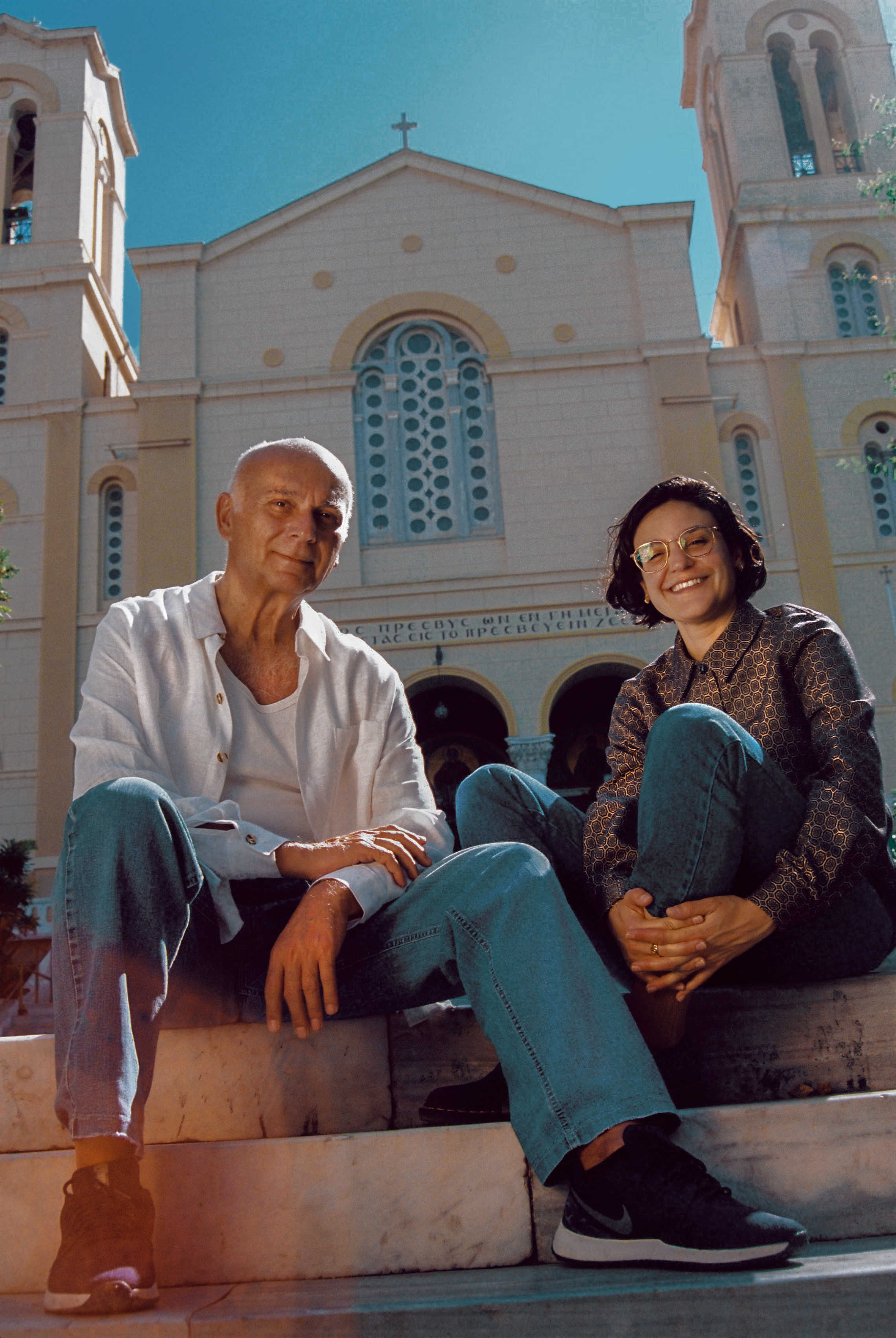 Katerina is wearing jeans and mesh
t-shirt by SERAPIS MARITIME
& pendant earring from MY DAUGHTER
IS BETTER THAN YOURS
& shoes from LASOLITUDE
Rebecca is wearing a green mesh
dress and belt from LASOLITUDE
& shoes from NO DRESS
"The first thing that comes to my mind
is that Europe means ' wide eyes' in Ancient Greek."
- Katerina Katsoni / @lepidopteree ;
Multimedia Artist and Textile Artist.
"I love visiting different EU cities to work and see my friends."
- Valeria Chrampani, stylist and art director, born and living in Athens.